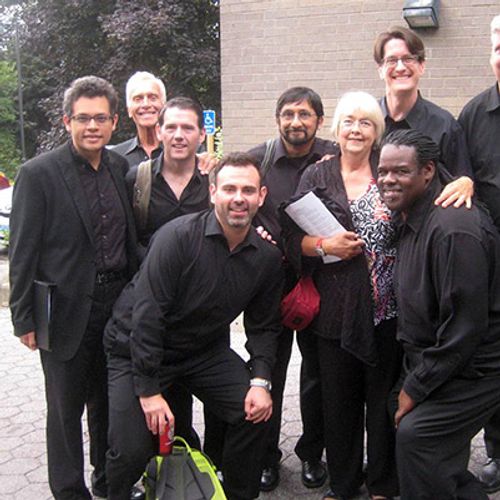 Choral Contractor
As a result of her collaborations, as both composer and vocalist, Nancy Wertsch has emerged as one of the city's most active professional choral contractors. She currently assembles both large and chamber professional choral ensembles for such New York organizations as MasterVoices and The American Symphony Orchestra. For the annual Bard Music Festival, Ms. Wertsch has gathered elite choral singers for celebrated festivals of the works of Elgar, Schoenberg, Beethoven, Debussy, Mahler, Shostakovich, Janacek, Copland, Elgar, Prokofiev, Stravinsky, Liszt, and Schubert. She has also contracted choral groups for the American Composers Orchestra, Orchestra of St. Luke's, The Brooklyn Philharmonic, The Riverside Symphony, The Discovery Orchestra of New Jersey, The New York Virtuoso Singers, Koch International Records, Sony Records, Bridge Records, and New World Records, and for such eminent conductors as Robert Bass, Leon Botstein, Dennis Russell Davies, Matthew Lazar, John Nelson, Sir Roger Norrington, Harold Rosenbaum, Robert Spano, Ted Sperling, and Kent Tritle.

Her longtime collaboration with MasterVoices directed by Ted Sperling (previously known as The Collegiate Chorale) has led to an ongoing association with the Verbier Festival in Switzerland, for which she assembled a group of professional singers who performed the Verdi Requiem in July 2005 under the baton of James Levine. Since then, Ms. Wertsch has contracted groups to perform a concert version of Verdi's Simon Boccanegra and Beethoven's Ninth Symphony also under conductor James Levine, and Schubert's Mirjam's Siegesgesang, conducted by Robert Bass. For the Festival in 2007, Ms. Wertsch brought together professional singers to perform in the Brahms Requiem and Mozart Requiem under the baton of Manfred Honeck, and Carmina Burana, conducted by Robert Bass. In July 2008 & 2012, Nancy contracted the professional singers performing with The Collegiate Chorale on tour with the Israel Philharmonic in Jerusalem, Tel Aviv, and Haifa, under the baton of Zubin Mehta, and in 2015 for Not The Messiah with Eric Idle in Carnegie Hall.

Nancy looks forward to contracting choruses for the 2023-24 concert season, including summer performances at Bard Summerscape, the Bard Music Festival, and during the year at Bard College, and Carnegie Hall, amongst others.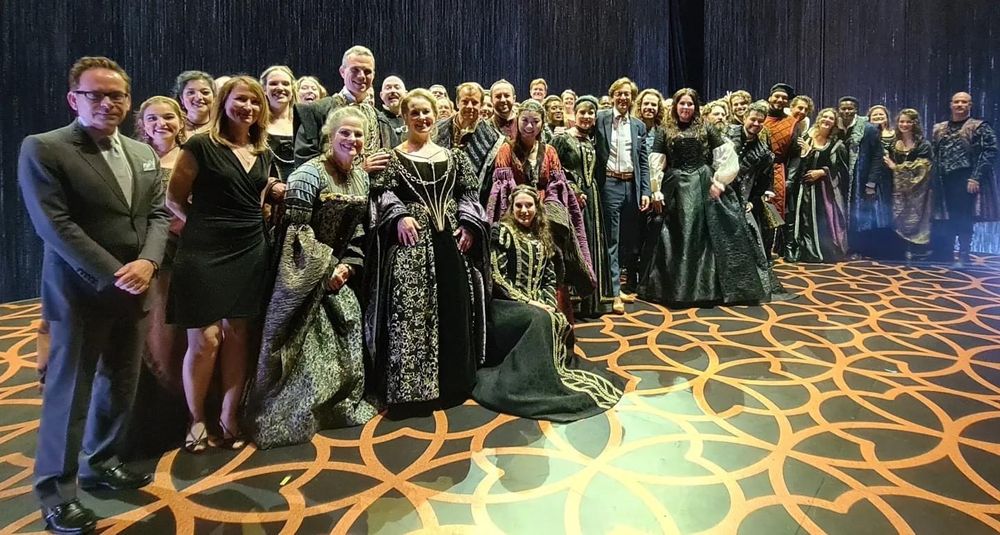 "

...large crowd scenes featuring the exemplary Bard Festival Chorale (prepared superbly by James Bagwell) are often stirring." - Cameron Kelsall, July 22, 2023
"

...the large chorus, prepared by James Bagwell, was splendid.... " - Heidi Waleson, July 24, 2023

choral groups contracted by Nancy Wertsch